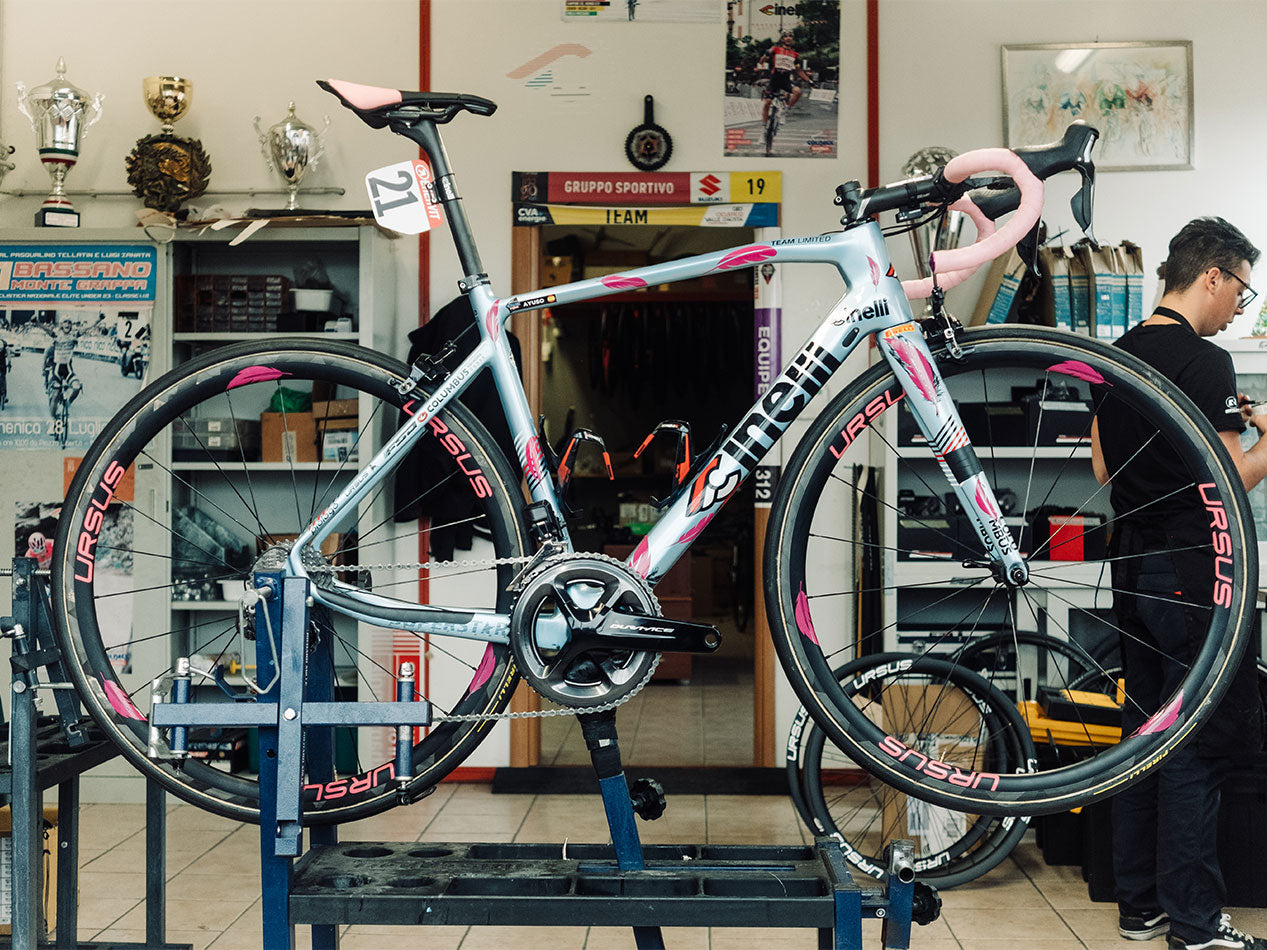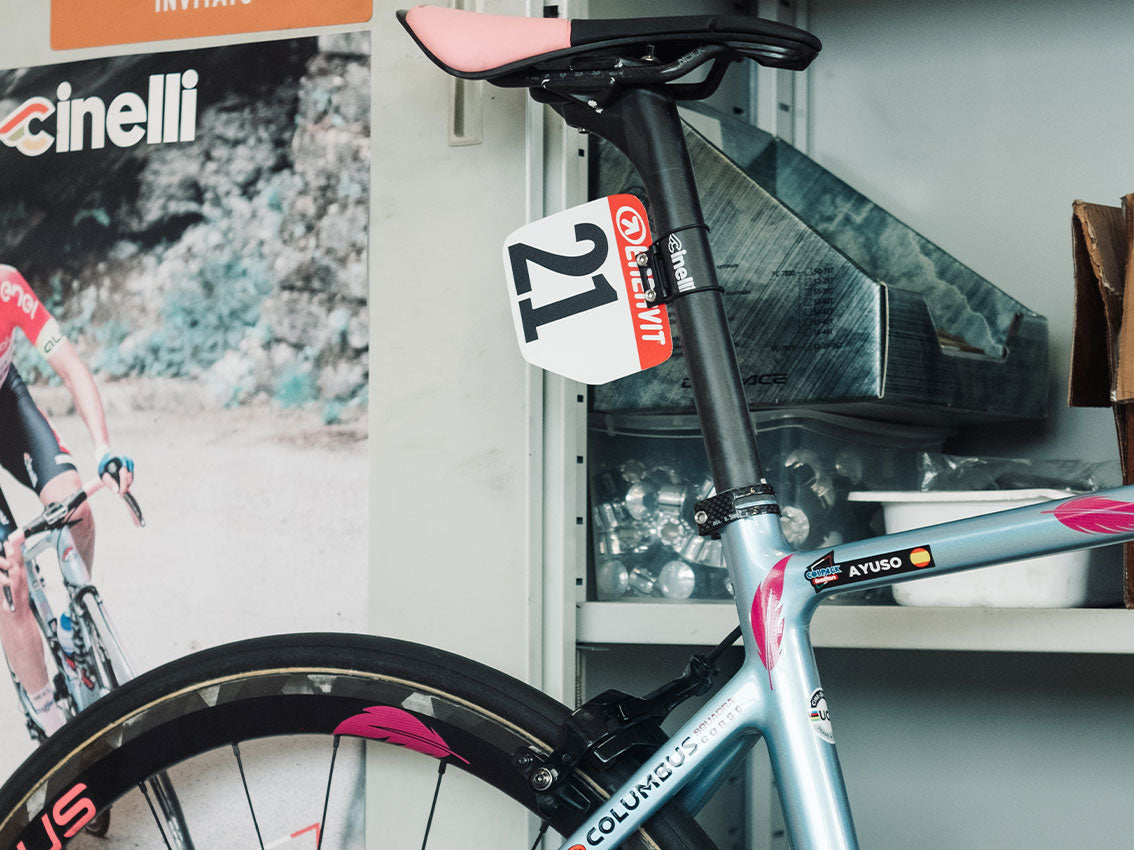 Beloved by riders across the world (including 2021 U23 Giro d'Italia winner Ayuso Juan's whose personal bike is seen here), the Superstar is Cinelli's carbon fiber homage and "re-interpretation" of the classic Italian stage-racing bicycle that is the brand's heritage and DNA.
GCN: Geometry controlled deformation
The technological heart of the Superstar's famed pleasurable handling lies in the slight curvature at the steerer end of the top tube. This shape allows for the head tube to maintain a consistent relationship to the ground even met with strong vertical forces - such as uneven road surface or a sudden burst of acceleration out fo the saddle - which typically cause deformation of the wheel base. The result is an improved control and predictability of the bike under stress.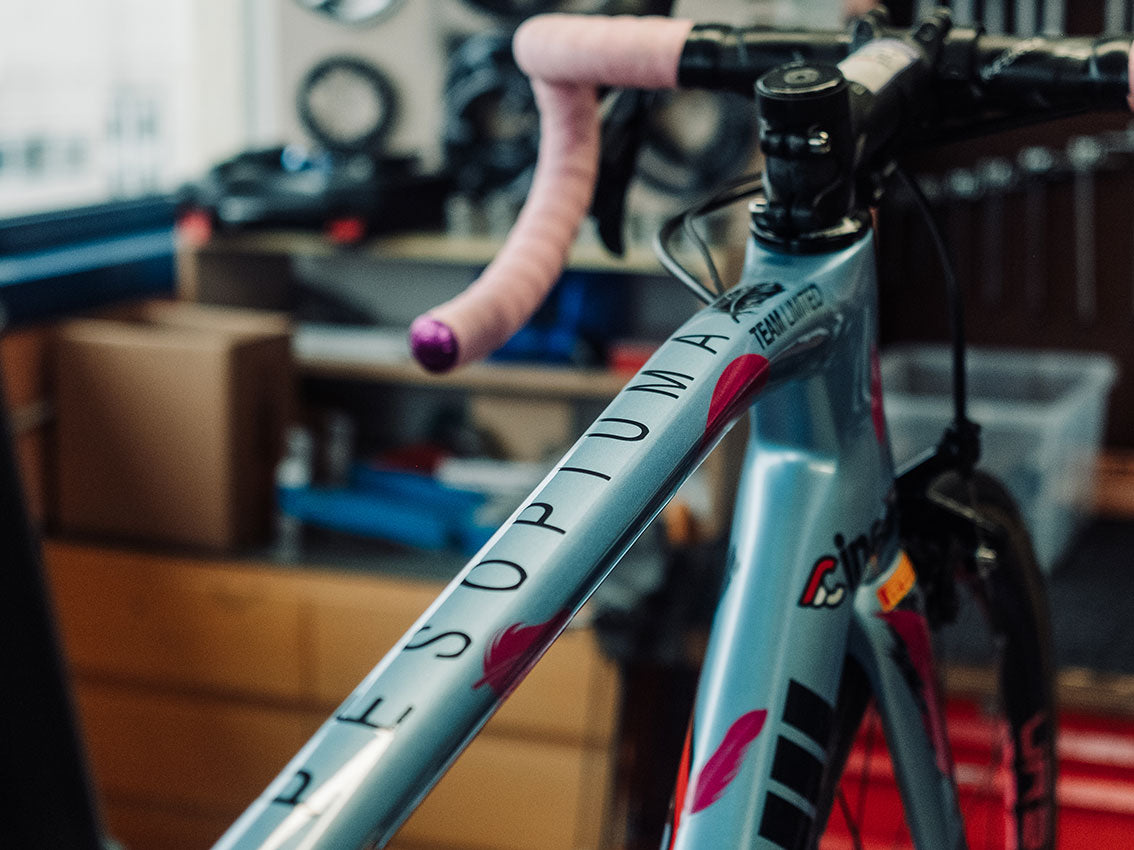 Italian Grand Tour racing geometry